What is that to do Ping Google SEO?
Ping Google SEO is the term coined to the notification made to different search engines about the publication, modification and / or update of content on our website. This action is usually done automatically, but depending on the AD of your website this can take hours, days or even weeks.
By doing a good SEO ping action, you can speed up this process of locating and indexing your content much faster than usual. In this way, the good SEO practices that you apply to your content will improve the visibility of your website more quickly.
How can we ping?
As we mentioned before, you can choose to have your content found by search engines naturally. However, through the action of pinging we will get that extra time that allows us to index our content in a faster way. It is a remote call procedure to a series of servers, in which we are indicating that we have fresh content on our site.
The call mechanism is of the XML-RCP type and XML encoding is used for the treatment of the information and the HTTP / HTTPS protocol as the method of transmission of the message.
To execute this action we can develop it in two different ways:
Online
These are pages where you can include the references of your web content or post. For this we can go to websites such as Pingomatic where you can perform this action very easily. To do this, you must complete the data of the name of your website (title of the home), url of the site and even the reference of the social media channel of your website or blog.
After these steps, you must select the ping references to which you want to apply this action (select all) and finally apply the "Send Pings" button. And ready!
Through WordPress
This CMS has a specific section where you can include a list of servers where you can notify it automatically. You will find this field in Desktop> Settings> Writing> Update services. WordPress already comes with some urls reference where it will execute the notification of this update on your site, but this SEO url ping list can be increased. We provide you with a brief compilation of groups of the references that will help you.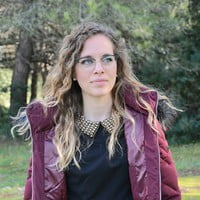 I've been working as a digital marketer for years now, with my expertise in SEO and SMM. Blogging has been one of my hobbies since I can remember. Sharing experiences and knowledge.