Video marketing is widely recognized as an efficient method of building your brand and reaching your target audience. Video marketing is an increasingly important type of content marketing.
In fact, 83% of marketers believe video is more essential than ever, according to a Demand Metric study. WYZOwl data indicates that 87% of companies use video in their marketing strategy.
In this post, we'll examine why social video marketing is important and how brands can execute it the right way. Video content marketing is when companies create video material for profiling on the Internet.
The video is usually uploaded to YouTube or a social network, but it can take the form of webinars, classes, live videos, and self-hosted videos. When done correctly, video can be a powerful method for a business to get its message across to a wide audience.
It works with content strategies for businesses based on B2C and B2B. The wonderful thing about video content marketing is that it is simpler and easier to accomplish.
Video content has the ability to drive improved conversions and help your brand succeed in this overcrowded social media space. Here are four tips to perfectly execute your video marketing strategy.
4 Tips to Effectively Implement a Video Marketing Strategy
1. Set the goals for your video marketing strategy
You need to set goals from the beginning of every new social media strategy.
What would you like to do with your videos?
Where are these videos going to fit in the marketing funnel?
Only a few goals are recommended, to avoid getting overwhelmed, if you're just starting out. Building brand awareness would be an example of a video marketing goal.
This is particularly related to the type of video you create and will influence your future videos as we explore it later. Videos are widely used for advertising in certain companies.
They can start on a web page and then connect to a social advertising platform. Others simply produce social media marketing videos. There are five phases of a marketing funnel, as long as your video content strategy is developed to deliberately target these stages, videos can seamlessly fall into each stage.
Consider where they will go in the funnel as you think about what your goals are for video marketing.
2. Decide your platforms to share
Videos can be shared on all major social media sites. Legacy platforms, like Facebook, provide many types of videos, while new ones, like Snapchat and TikTok, rely heavily on a single format.
If you've never used videos on any platform, start with those that have already developed audiences. The audience of Instagram, Facebook, Snapchat and others spend about half of their time online watching videos according to Statista and data collected in February 2019.
It would be a fantastic initial step to choose one of these three videos to start your marketing. An additional consideration in choosing the right platform is understanding what each of them has to offer and what video dimensions can be displayed.
This is essential since it is better to choose platforms that complement each other if you want to reuse your content.
3. Understand the complexities of post-production
You want a lot of post-production time, particularly when your video is used for advertising or has heavy editing requirements. Post-production does not simply mean editing and rejoining sequences.
Also included are additions such as locked titles, text overlays, call-to-action screens, and many more. The more refined and polished your film is, the longer it will take to make it.
If you're new to the video post-production scene, you can take advantage of a video editor like InVideo that can help you easily edit your raw footage into an engaging video that instantly grabs your viewers' attention.
Some videos just need a bit of post-production. Live video on Facebook is posted immediately after completion. You can change the title, but not much else.
Other video formats will undergo the post-production procedure of the uploaded videos. You can add tags, multi-language subtitles, descriptive titles, and more, for example, on YouTube.
Understand What To Do Before You Begin: Formal, polished YouTube videos take a lot more effort than a simple life experience. You need to improve your words and images to stand out as YouTube is a video platform.
4. Analyze your Marketing Performance Metrics
The most crucial final stage in any plan is analysis. You won't know how a video works until you look at the data. What is the point of view? The clock times? What do you like and what do you enjoy?
Each network offers multiple sets of metrics, so before production begins, it's essential that you know what they are. Each platform offers native statistics that tell you how each video fared and how many people viewed the video in the first three seconds.
The measures used for the success analysis should reflect the initial objectives. If you want to know the brand of a video, you can include a link to a website for viewers to find out more about the product. Click on the appropriate measure.
We must also remember that even older videos are being watched. A three-year-old video can still be relevant to your viewers with the right combination of keywords and an evergreen topic.
Conclusion
Video is a useful technique for reaching consumers. Creating and sharing high-quality business video content is simpler than ever. If you don't have any videos in your content strategy, you can choose to experiment with some projects.
Creative video ads that are charged with emotions can be distributed over the internet for a few days and have millions of views. And that's what video marketing is all about – only creatives win!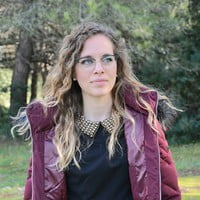 I've been working as a digital marketer for years now, with my expertise in SEO and SMM. Blogging has been one of my hobbies since I can remember. Sharing experiences and knowledge.