When the pandemic was at its height and in-person interactions were at an absolute minimum, 70 percent of consumers preferred in-person appointments, and 80 percent of customer service decision-makers said field service remained a key part of their business strategy.
In a world where field service has expanded into new areas, digital technology is crucial to providing customers with the in-home experiences they expect.
So, the mobile workforce in the future is to embrace automation, collaborate within and beyond the organization, and deliver the right service at the right time – and in the right format – to consistently empower employees and delight customers.
Mobile workforce redefined
In traditional field service, broken parts were repaired and assets were maintained based on roots in manufacturing. Over the past few years, the umbrella has expanded beyond field technicians to include a variety of mobile workers: Health aides providing care in patient's homes. Furniture installers assemble furniture in the home. Service technicians repairing a power outage. Agents bring cars to a customer's door for a test drive.
The terms blur when going out on the "field" may not even be part of the job anymore. Thanks to connectivity and mobile devices, field technicians can diagnose problems and even resolve them remotely, a trend that has accelerated over the past year and a half.
As the definition of field service expands, and interactions become increasingly digital and mobile, organizations managing mobile workers will increasingly rely on technology to provide effective, efficient, and trusted on-site service.
Technology-Based Digital/Mobile Field service: a vision for the future
Is getting quality field service harder than it should be? Scheduling, waiting for a field technician, diagnosing the problem, and ensuring the problem is fixed in one visit are all involved. For every customer who receives a white-glove service, how can businesses replicate that consistently?
Automation
Automated workflows and artificial intelligence can speed up routine decisions, allowing dispatchers and mobile workers to concentrate on higher-value tasks. Algorithms can take into account information such as service history, customer data, use cases, worker skills, traffic patterns, and more when scheduling visits. It is possible to use machine learning to determine which tools, parts, and skills are required to complete specific tasks – all essential factors in ensuring a job is done correctly the first time.
For field service organizations, AI can also improve planning and forecasting. Using features such as usage and temperature to predict optimal maintenance schedules can help workers anticipate and prevent issues before they arise. It's possible that in the future we'll even be able to anticipate customers' rescheduling based on factors like weather to inform capacity forecasting.
Collaboration
You can leverage the collective knowledge of your team and partners with a mobile workforce that is connected with the rest of your customer service operations. In some cases, that means connecting a field technician in the field with a contact center expert via video or enabling swarming on problems with vendors and engineers via Slack. It can also mean using augmented and virtual reality to diagnose and resolve problems. The digital age has paved the way for new collaborative methods.
Salesforce's Visual Remote Assistant technology connects customers and employees with remote support via video chat and augmented reality on mobile devices. It has been used by real estate firms to show houses and annotate noteworthy features, and by signage, installation companies to audit contractors' work for compliance with standard operating procedures.
As part of the FieldEngineer Field Services Platform, the process of procuring qualified freelance engineers is also as straightforward as possible. Businesses can quickly connect to the staff they need – via the advanced FieldEngineer algorithm – by signing up and posting a work order. By using the in-platform capabilities, businesses are also able to better manage the costs of their projects. Posting a work order is free, and businesses can also better manage the costs of their projects.
Trust
When it comes to field service, building trust involves making the experience as seamless as possible for both the field technician and the customer. Customers become impatient with technicians who show up late, have the wrong parts, or lack the skills needed to resolve their problems. Mobile workers are expected to solve the problem on the first visit as their expectations for service as a whole have increased.
In addition to making field service experiences easier for mobile workers and the organizations that manage them, trust is about ensuring customer satisfaction. Mobile workers deserve tailored experiences and the right data to make their jobs simpler, more cost-effective, and more fulfilling.
As a result, mobile workers need a platform that gives them a complete view of the customer. By capturing all customer data in one location, they can gain the knowledge they need to solve problems efficiently, so the customer does not have to explain things multiple times. Field Service Organizations can provide customers with real-time updates about arrival times and progress, make data-driven decisions, and harness the power of AI to improve the chances of a first-time fix.
We can help you schedule your next field service with a Field Engineer
The cost-effectiveness of outsourcing technical support has increased the demand for freelance field service technicians.
The Global Freelance Marketplace for Field Technicians offers On-Demand Field Services. Visit Fieldengineer.com for more details. There are many skilled field service technicians available.
Experience FieldEngineer.com's incredible Field Services platform for your business today!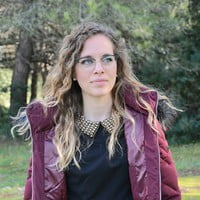 I've been working as a digital marketer for years now, with my expertise in SEO and SMM. Blogging has been one of my hobbies since I can remember. Sharing experiences and knowledge.